Monthly sales increased by 20%!!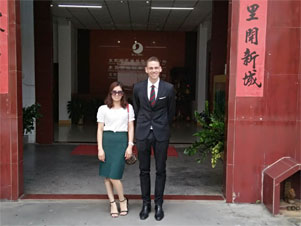 Name: Vandna
Position: Sourcing manager
Country:France
I got to know SUNRISE in one exhibition EMBALLAGE, and we have cooperated for 5 years.
The cooperation satisfies me very much because of their high quality products, for instance, the steady functions and good performance of the product, these make me feel that they always make their product with great care. Besides, it is also makes me feel easy to cooperate with SUNRISE, since they always know our requirements through normative production process, even if without my warnings.
When the first time we cooperated, the sales of the products of our company suffered a dramatically falloff due to the poor quality. In order to increase sales, I decided to change the supplier, and thus made a contract with SUNRISE for Cosmetic box and perfume box enquiring to be finished as soon as possible. Subsequently, they did it on time. Thanks for the high quality, our sales markedly has been risen, especially, the sales for that particular month increased by 20%. This was beyond my imagination, that SUNRISE makes my outstanding achievement grew so rapidly.